About a month ago I noticed my St Tropez just wasn't lasting as long as it used it and I would often end up patchy. It just wasn't cutting the mustard. I decided to take a fake tan break and to get back to my 'normal' skin before I would apply anymore. It took me over a week to get rid of it completely. Well, just as I thought of applying again, I was sent some products from the
Sun Labs
range to try!
I normally use the St Tropez lotion or spray over the mousse.
I tried the Sun Labs lotion and roped my sister in to try the mousse. Theses seemed a lot easier and smoother to apply along with a nicer smell!! The box of the lotion I used said 'very dark' on the front and to be honest I was very dubious but when I woke up on Saturday morning and had a shower, I was amazed at the results. I had a flawless tan that made me look as though I had been on holiday! Just what I needed to perk me up while I sat inside and watched the rain pour down! The bottle even says that used in conjunction with moisturiser, your tan an last up to 3 weeks. That's a long time compared with St Tropez which I need to top up after 5-7 days. Well its a week and counting. Both of us still have flawless results. Yay!!
To be honest I don't have anything bad to say about this stuff! I also have a liquid self tan to try out, so i will give that a go next! Sun Labs can be found on QVC or online
here
for around the same price range as St Tropez, however there is a sale on their website at the moment! They also offer Professional Tanning equipment. St Tropez's biggest contender has entered the ring!!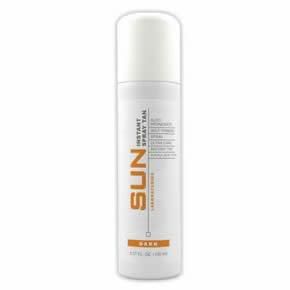 xoxo