I was sent this by the lovely Sanctuary people to review. As soon as I opened, it was pulled out of my hands by the mother saying 'oh sanctuary, that must be for me!' So i let her try it out (after a lot of persuasion from her side!!).
The website says-
With soothing lavender, this sumptuously cushioned eye mask blocks out the light and gently fragrances the air around you to aid relaxation and sleep.
So did it work?
'When i first put it on, it smelt a bit like gingerbread(??) and quite strong, however I am sure this will fade over time. The mask felt really smooth and comforting which helped me to switch off. The instructions say to keep it on all night, but once I had fallen asleep, I seemed to have taken it off.
The biggest benefit about wearing this was that i could wind down before going to sleep and forget about everything I had to do the next day. It comes with a lovely little bag to store it in which is now placed on my bedside table! I am waiting for the day that is disappears!! Plus i look like a celebrity when I go to bed!'
Bless her!!
All round a good reception from the mother! This was review was written while she was lying down wearing the mask!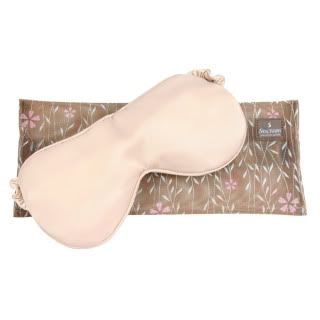 xoxo