Juicy Tubes were the first lipglosses I had. The girls in our group at school all went mad over them and we all had different colours. We are going back a very long time but at the time I loved them. I like a sticky lipgloss that has a wet look and smell good!
Lipgloss is my obsession. For my birthday my friend got me one from the PURE range called Just Tofu. PURE stands for Premium Unique Raw Elements. They contain products like Shea Butter for a more natural product. I couldn't wait to try it out so i ripped open the box there and then and put some on. The white iridescent gloss is gorgeous and perfect for me. These aren't as sticky as the original tubes which makes them just right for me. Just Tofu smells like the cupcake dolls which some of you might remember!! Ahhh nostalgia!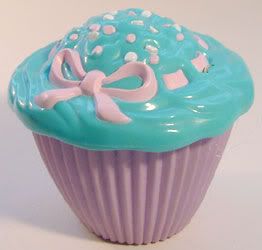 I gave it the stamina test this week at work. I applied it at 8am thinking by half past it would be gone, midday rolled round and it was still there!! For lipgloss, that is some staying power. Plus my lips actually felt nourished and moisturised unlike a lot of glosses out there. They have some nice colours in the range too which you don't see very often, I think ill go for the purple one next! If you thought your days of juicy tubes were over, think again!
xoxo