Lots of people have posted about their boyfriends and made them known to the world...so i thought id write about the love of MY life...
Tinkerbell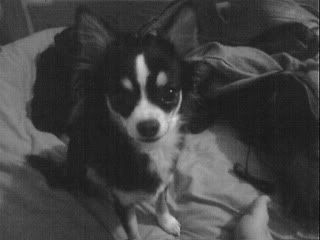 My chi is 3 and 3/4. She is a long haired pure breed chihuahua.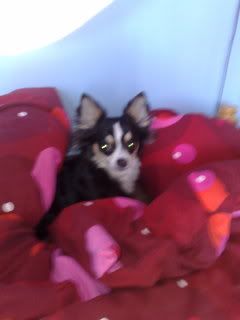 I am always taking pictures of her.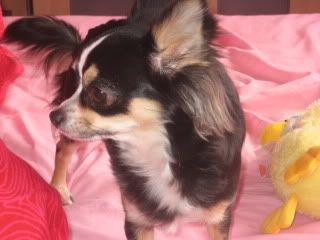 There isnt a day where she doesnt make me laugh.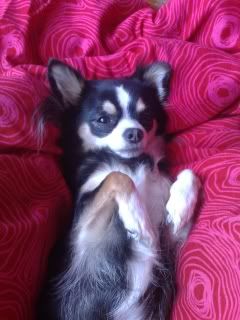 She loves handbags, if i buy a new bag, she is straight in it. I dont make her go in there, she loves it!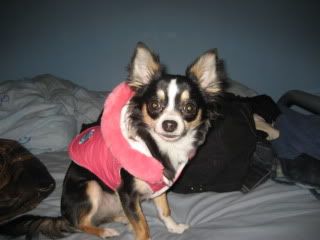 If she doent want me to leave her she cries and it breaks my ♥
I miss her if i'm not at home.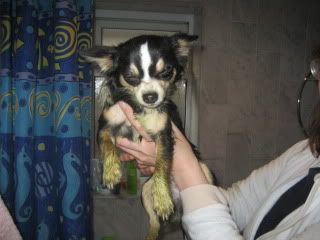 She is a little baby!
I had to wait 3 weeks once i found the right breeder for her to be born.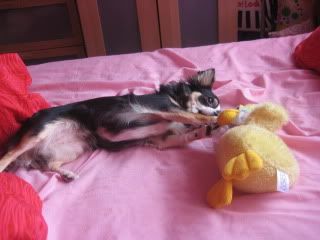 I went to see her when she was 3 days old and she fitted in the palm of my hand...without the fingers!
She was so tiny at 12 weeks when i could take her home, she could sit in my hands.
She loves afternoon naps! She can be found on my bed most of the time!
When she is up to mischief she makes me laugh!
She is love ♥
xoxo