When make up was just a twinkle in my eye there was hair. My hair has always been the thing i have had the most compliments on and even though we've had our rough times (pre brunette) we are still best friends. We've laughed, we've cried, but i still envy other peoples hair!
Bring in the evidence...
Nicole Richie
This would be perfect for me right now! My hair is slightly longer than this.
Lauren Conrad
Loving the waves and sun kissed look!
Olivia Palermo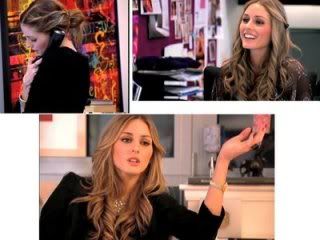 Waves, style and not quite blonde. Nothing my conical wand cant fix!
A trend is developing! Maybe its time to embrace my inner blonde again....before its too late!!
Who's hair do you envy?
xoxo