That's was a mouthful!! I still have tons of Garnier products to review and tell you about! Sometimes reviews are one sided and just persons opinion. So for this review, I took it to work for everyone to try out and let me know what they think!!
The cream is aimed at dry/sensitive skin and is fragrance free. It contains Maple Sap which is 'renowned for its soothing properties'.
'It nourishes and soothes dry skin an restores comfort and suppleness. The skin is left feeling intensely hydrated and dry skin feel relieved'
I agree with this. Its the nicest hand cream i have used that has results that last. Even after i had washed my hands, i could still feel they were hydrated.
Colleague A-
'I think its really greasy. I feel like if i was to each my lunch now, id get mouth full of cream'
Colleague B-
' If creams aren't thick and a tiny bit greasy, i don't feel like they have worked'
Colleague C-
' I don't think its greasy as its absorbs really quickly into the skin. I love it, shall i look after it for you?!'
Colleague D-
' Its a really nice consistency. I want to keep using it over and over again, but unlike other hand creams, the results actually last'
So all round a good reaction. Since i first took this into work, i have had to keep hunting it down to use it as it keeps disappearing from my desk! I'm taking that as a good sign!!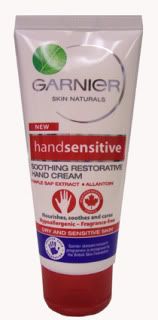 Has anyone else tried this?
xoxo