As you know, i am a lover of my snooze button, i cant get enough! Any product that saves me time in the morning + extra sleep = happy me!!
I have been having a spray off (bit like a dance off) between 2 dry shampoos.
Iiiiinnnnnn the red corner we have...
Batiste 'tropical' RRP £2.00
Nice smell that lasts. Spray seems a bit chunky and needs some work to make it happen. Good coverage of the spray however comes out very white. Needs reapplying towards the end of a working day. I had to style my hair up so it had a bit more oomph! My mum said this was around when she was growing up....yeah ok mum, like they had dry shampoo i the dinosaur ages!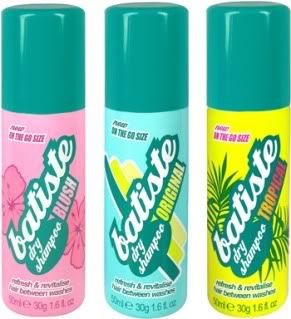 Iiiiiiinnnn the blue corner we have...
James Brown - RRP £4.99
More subtle smell. Spray is very fine and easy to handle. Because it is so fine, there is no white residue left on the hair that you have to work in. This one lasted all day, no need to restyle.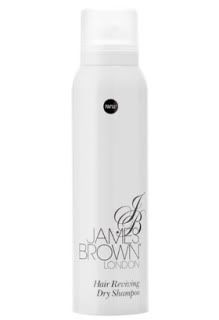 Ding ding ding!!
We have a winner...
In comparison, they both do their job. But for me it has to be...
James Brown baby! Even though you are more expensive, you are totally worth it. Much nicer to work with!
Both products come in mini sizes which are great for those days when you just don't know if you hair will be fresh by the afternoon or if you are going out straight from work! James Brown junior now lives in my work bag!! Are there any other good dry shampoos i should try?
xoxo