Hey everyone, so I was tagged by pretty Lydia @ My Blonde Thoughts.
This phot of me is from the end of my blonde days(2006), as you can see its a really good look...not! Why am i sticking my tongue out like an idiot?! This is about 1am, in a sweaty bar in early sept. TBH im quite embarrassed showing you all this pic but i wasnt going to pic a really nice pic if it wasnt following the rules! So sorry but here it is!!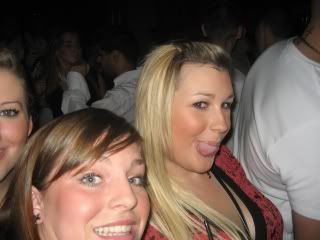 I tag everyone!! I love seeing these kid of posts!!
xoxo