Hey chicks,
My hair history is finally ready. Ive gone back as far as I can find thanks to Facebook! Which isn't as far as I'd have liked but I can't work my scanner!!
First up we have aged 16 (I think), this was from one of my shows, hence the ugly leotards the other people are wearing!! As you can see I am blonde!! Loved this era...
Around the same sort of time at a wrap party... I like this look. I LOVED that top!!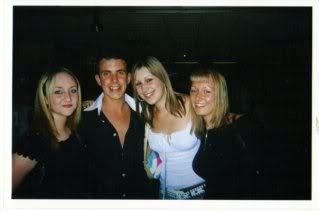 Next we have the funniest pic ever!! This was exactly a year later... please excuse the outfit but I actually thought I looked good! Black bra showing through...NICE! And a fag in hand?! This was at wrap party in the height of summer. I had gone brunette about a month before. My eyes are closed here (prob due to the level of alcohol in my blood!!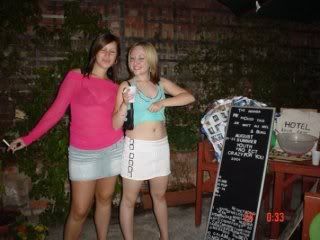 The next is my hairdressers amazing attempt at saving my hair from falling out(it may not look like a good attempt, but believe me it was!!) after about 2 years of me and my friend bleaching our own hair. I cant even begin to describe how awful the condition of it was! Blonde with extensions, looking back, my hair was disgusting and my hair has always been my thing and what i get complimented on the most. My nose looks huge in this pic...why I ever decided to pierce my nose i dont know!! I only kept it in about a month or so though!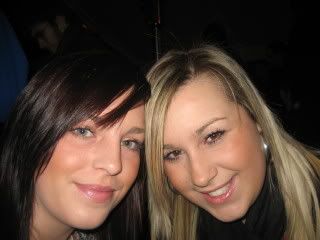 Without extentions, freshly cut, I quite like this....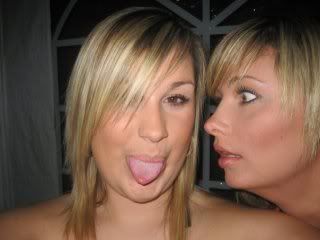 Moving swiftly on, about a week after this I went brunette to save what little hair i had left! This is New Years 06-07 and yes those are extensions!
On to the year following this, all in the same style & colour...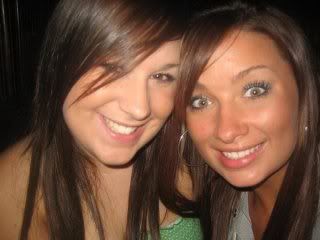 My head looks huge in the next one but its because my friend was sitting further back from me! I dont have an oversized head!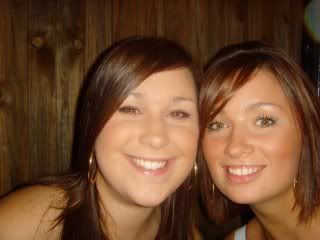 Xmas 07 as work xmas party, very dark here but look how shiny and healthy my hair is!! Once again, massive head syndrom!! Still rocking the extentions!!
One night out without extentions...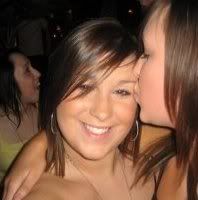 The week after this is when I went short, the shortest I've ever been a la posh spice! This is the best pic i could find to show you the shape, we were on our way to carwash for a friends bday, hence the fancy dress! Starting to get a complex about my head!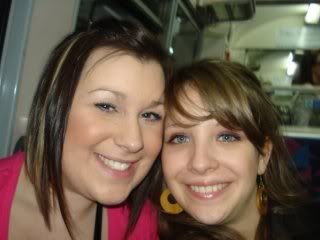 Summer 08, my hair had lightened up in the sun!! Sunglasses are covering very drunk eyes!!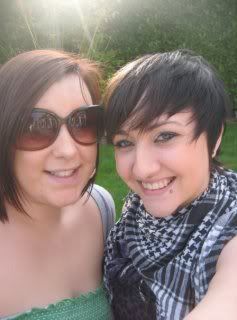 October 08 entertaining clients...my boobs look huge, clearly an optical illusion!!
And now I am growing out my pob so my hair is pretty much nothing at the mo, thinking of getting Cheryl Cole's colour for the summer and hoping my hair will have grow quite a lot by then!! I still wear my extentions too sometimes.
So there you have it!
xoxo