I woke up before my alarm today thinking it was saturday...haha! how wrong i was!I managed to fall back asleep with my alarm waking me at 7.20am. I snoozed and took full advantage of having washed my hair last night, when i finally decided id pushed it a bit too much, i got up and realised i had woken up in Narnia! Today was the biggest snowfall ive seen here ever and i couldnt wait to go out in it (yes, i am a big kid!) then i realised i am now a grown up with responsibilities and i have a stupid career thing that is taking over my social life! So anyway, i was snowed in so i could work from home! yay! To be honest i didnt get much done but oh well, makes up for all the unpaid overtime ive done! Plus i could work from my laptop in bed!! I took some pics of the snow as it was so pretty and lets face it, it doesnt happen that often!! I took my dog out in the garden with me and the snow covered her, she's tiny! Today has been a 'no make up' day which i try to do if im just staying at home so give my skin some air so not much to report on that front. Hope you all had a good snow day and thanks to everyone following my blog so far!! I will do videos soon!
The view from my kitchen, those lines are window panes not prison bars!
View from my bedroom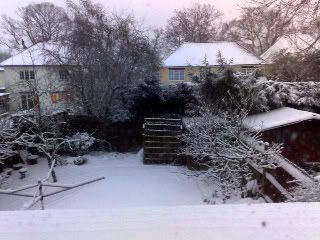 Tink decided she was going back to bed!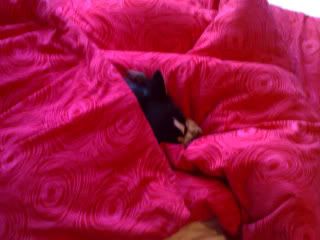 ♥ lipgloss86
xoxo